Bercman Technologies, Estonian leading provider of innovative product development services and proprietary solutions, is pleased to announce two strategic additions to its leadership team as part of the company's ambitious global expansion initiatives. Starting from the beginning of October, Jonas Söderlund will take on the crucial role of Bercman Chief Sales Officer, while Richard Nilsen assumes the position of Business Development Manager for Norway.
Mart Suurkask, CEO of Bercman, emphasized the company's dedication to growth and sustainability by leveraging its core competencies into new markets and sectors. Suurkask stated, "Our product development services and existing proprietary products are our main focus for the near future while keeping in mind long-term opportunities and market trends. That is why I am proud to welcome new key members to our organization to fulfill immediate and long-term business goals while offering world-class services, products, and solutions."
Jonas Söderlund: Charting a Course for Global Success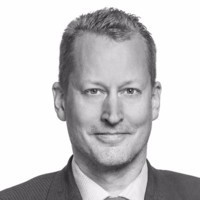 In his capacity as Chief Sales Officer at Bercman, Jonas Söderlund will spearhead the global commercial team, managing worldwide sales, marketing, and customer success endeavors. Mart Suurkask commented on Söderlund's appointment, stating, "Jonas has a deep understanding of our market verticals, has existing relationships with potential customers, and has over 30 years of experience leading high-performing engineering teams." The company's CEO expresses confidence that collaborating with Söderlund and the team will lead to long-term success and promote growth within the organization as well as in the market.
Jonas Söderlund shared his vision, saying, "For several years, I have been following Bercman and the company's journey towards becoming a full-service product provider. I look forward to connecting the dots and contributing my global experience and drive for development. The fact that Bercman has a very high energy level and an interest in new ventures  makes it even more intriguing to come on board."
Richard Nilsen: Paving the Way for Bercman in Norway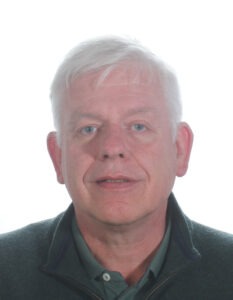 To support Bercman's expansion into the Nordics, Richard Nilsen will assume a vital role in representing the company's value propositions in the Norwegian market. With a background in electronic engineering and a track record of founding and leading companies in telecom solutions and electronics, Richard brings a wealth of expertise to the team. Mart Suurkask welcomed Richard to the team and highlighted the significance of this addition, stating, "Our aim is to be there for Norwegian clients from ideation to manufacturing and support them through various stages of their product and business development. Thanks to 40 years of industry experience, Richard also brings substantial importance regarding business development, quality management, and customer relationships."
Richard Nilsen expressed his excitement about joining Bercman Technologies. "I am both honored and excited to embark on this new journey with Bercman," said Nilsen. "I have always been passionate about technology and innovation, which makes joining such a forward-thinking company a natural fit. I look forward to contributing my skills and experience to further expand the company's presence in Norway and drive our clients' success."
These strategic hires demonstrate Bercman's commitment to driving growth and innovation, in its global operations. Bercman's primary focus during expansion remains centered on delivering high-quality development services, the company also reaffirms its commitment to providing Smart City solutions, primarily through its partner network.
Let us know if we can help you deliver innovative solutions for complex problems Contact Us